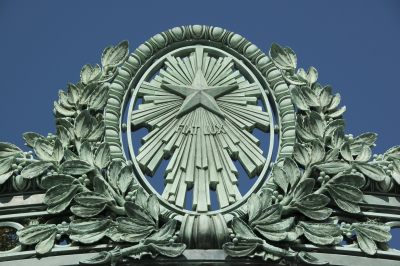 Emeriti enjoy significant privileges and benefits, as befits accomplished individuals who have been tenured members of Berkeley's faculty.  The campus hopes that emeriti will exercise their rights and enjoy their benefits as they make their transitions from active to emeriti status. 
Standing Order 103.5 of the UC Regents states that the title Professor Emeritus shall be conferred, upon retirement, on every Professor and Associate Professor. 
Status as a Principal Investigator on grants is retained by all emeriti. 
Membership in the

Academic Senate is retained, along with voting rights in Academic Senate business and eligibility for membership on Senate committees.  


Eligibility to serve on graduate degree committees is retained. 
Department membership is retained; voting rights depend on departmental policies. 
Campus policy states that while emeriti who were endowed chair-holders at the time of their separation will vacate their chairs, they may use the name of the chair in their academic title and may be able to retain some or all of any accumulated and unspent payout.  
If the Consumer Price Index increases, emeriti who receive a monthly pension payment will receive
an annual cost-of-living adjustment. 
While receiving pensions, faculty members are allowed to earn additional compensation from the University for services on recall status. 

Please note that retirees are required to have a 30 day break in service before their recall appointment can begin.
Emeriti retain their campus email addresses, email service, access to software downloads, and library privileges. 
Emeriti may hold Recreational Sports Facility memberships at a reduced rate. 
Emeriti may hold central campus parking permits or daily permits, both at reduced rates.