All ladder-rank international faculty members who are not already perman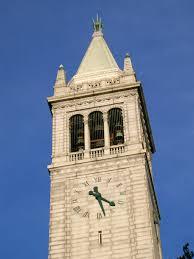 ent residents must obtain an H-1B visa in order to commence employment. The H-1B visa is a dual-intent visa that allows a non-immigrant to work in the U.S. for a limite
d period of time, and opens the path to permanent residency status. Application for permanent residency status should be initiated concurrent with the H-1B visa application, or at least within 18 months of the date on the formal offer letter for employment.
Overview of the Timeline
The application for an H-IB visa cannot be submitted until there is a formal offer letter from the Vice Provost for the Faculty for untenured positions or from the Chancellor or a tenured position. The campus review process for a tenured position may take up to several months if a Campus Ad Hoc Committee is required.  
It is important to note that International faculty members living abroad can only enter the U.S. no sooner than 10 days prior to their start date. For a July 1 start date, the faculty member must be in-residence with an approved H-1B visa and visa stamp by mid-August. If this deadline acannot be met, the start date should be moved to January 1.
An overview of the timeline includes estimates of processing times. Further information on processing times is provided on the BIO website.
Once the H-1B Visa is Approved
An overview of what happens once the H-1B visa is approved is provided. Those entering the U.S. from abroad will need to visit a U.S. Consulate or Embassy with the paperwork in order to obtain a visa stamp. In some cases, the faculty member will need to get a security clearance. Those who are already in the U.S. will not need to obtain a visa stanp to begin employment. However, when they travel abroad for the first time, they may need to obtain a visa stamp before re-entering the U.S.  Please note that all new faculty will need an H-1B visa sponsored by UC Berkeley; a visa sponsored by a different employer is not acceptable.
Application for Permanent Residency Status
All ladder-rank international faculty employed by UC Berkeley need permanent residency status to continue their employment. The application for permanent residency needs to be submitted within 18 months of the date of the official written offer letter. This is true even if the candidate takes a leave without pay before the start date.
We strongly recommend that the application for permanent residency status be filed concurrently with the application for the H-1B visa.
For faculty who need grant funding for their work, it is essential that the application for Permanent Residency status be made expeditiously as it is required for some grant applications.
There is a backlog for processing EB-2 Labor Certification Applications for Chinese, Indian, and Mexican nationals. In such cases, BIO may recommend that an EB-1-2 Outstanding Professor or Researcher application should be submitted instead.