In 2022, UC Berkeley joined its sister UC campuses in participating in SEA Change, an initative sponsored by the American Association for the Advancement of Science (AAAS).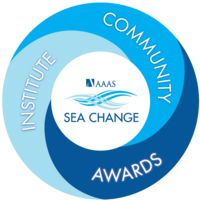 to inspire, guide, and support voluntary transformation of STEMM fields in colleges and universities so that the climate, work products, and participants exemplify the equitable, diverse, and inclusive communities needed for excellence in thecontributions and integrity of STEMM fields.
At Berkeley, the scope of SEA Change will be broader than STEMM, including other areas of scholarship. The first phase of this multi-year project is a campus-wide, evidence-based assessment of equity and inclusion with a focus on faculty and their influence on students. The second phase is an action plan, designed to effect institutional transformation.