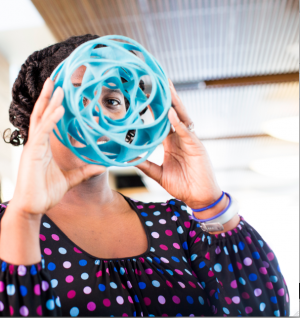 Department Equity Advisors should make clear to the department who they are and what they do:
Advocate * Consult * Support * Liaise * Monitor
Advocacy around new FTE requests and position specifications
The FTE call letter states as one of the main campus priorities for new FTE requests: "Requests in accordance with UC Regents Policy 4400 that would enable Berkeley to recruit outstanding scholars in research, teaching, and service who will contribute to diversity and equal opportunity at our campus."
Equity Advisors should participate in discussions about the direction of the department and hiring goals, and how they will fit with this priority.
Engaging your unit around goals for faculty searches
All new faculty should share our values of equity, inclusion, diversity, and educating a diverse student body – Berkeley is a unique institution with a public mission
New faculty will shape the direction of the institution for the next 20 – 40 years
Having a diverse University faculty is a major institutional goal, intimately connected with excellence
Where does the department currently stand with respect to demographics? (OFEW has these data up-to-date and available for all departments on campus – send a request to Karie Frasch)
Diversity is also defined broadly
Consultant to Search Committees on search and evaluation processes
Be sure the committee understands the Equity Advisor role in the search, particularly regarding the search plan, applicant pool, short list, and search report
Review information in the Senate Search Guide – committees should address all areas before the search begins
Discuss research on selection bias and how to protect against it with carefully designed outreach and evaluation processes (Evidence-Based Data Findings to Support Faculty Searches, Climate, and Retention)
Suggest effective outreach methods to increase the diversity of the applicant pool
Participate in outreach activities as much as possible
Ensure that contributions to diversity are a component of the selection criteria 

(recommend that all short list candidates are asked about their potential to contribute to equity and inclusion at Berkeley during their "chalk talk" or other relevant interview session)

Ensure that proposed evaluation processes will be fair to all candidates
Advocate for using evaluation tools that require committee members to back up their opinions with evidence
Support to committees
Support the committee with difficult or tricky situations, for example: Unsolicited information, faculty who advocate for or against a single candidate, conflicts of interest, de-selection that appears unfair, failure to follow the planned efforts, committee members who feel marginalized or pressured, missing strong candidates who straddle more than one subfield, concerns about how candidates are treated during campus visits, etc.
Liaison to the Office for Faculty Equity & Welfare (OFEW)
OFEW is available to consult with Equity Advisors (and search committee members) at any time during the faculty search process. Some situations (potentially of a legal nature) should be bought to OFEW's attention quickly.
Monitoring search processes and outcomes
Equity Advisors are not search police or "rubber stampers"; do not be pressured to approve at the last minute
Serve on the search committee or be an advisor to the search committee. If the Equity Advisor is not a member of the search committee, one member must serve as the liaison to the Equity Advisor. The liaison will play the active role in the search, and consult with the Equity Advisor as needed.
Consult with the chair or dean of the department or school to ensure that each search committee is diverse and/or has members who will be proactive in seeking a diverse applicant pool
Given proactive outreach efforts applicant pools should reflect benchmark data as much as possible, and long lists and short lists should reflect the demographics of the applicant pool (or better)
Review the diversity of the availability pool and the applicant pool. Suggest proactive measures to enhance the diversity of the applicant pool. The search can be extended if needed. Approve the applicant pool if the diversity is satisfactory.

If possible, attend the meeting where the long list is discussed to determine the short list (if not serving as a member of the committee).

Review the short list of candidates selected for interviews. If this group is not diverse, review the files of other applicants (particularly those under serious consideration) to determine if candidates that have been traditionally overlooked need additional consideration or advocacy
Sign off on the Search Report if you feel that a fair and equitable search was conducted
Be aware of the kinds of reasons sometimes related to a lack of women or URM adequate representation on the short list: 
The short list of all men is stated as a random anomaly, when the recent track record of hiring  (last five or more hires) shows that only men have been hired.
The female or URM candidates are evaluated as slightly outside the search area as compared to the men, after specifying a narrow search area.
There is a lack of effort in identifying and encouraging specific women or URMs to apply.
Only candidates from a small number of institutions (e.g., top 10, top 20) are really under consideration.
Only a quick assessment of standout features in the application is made, rather than careful evaluation.
The assessment of candidates relies on a "holistic" assessment rather than an objective evaluation based on a set of agreed upon criteria (e.g., he's obviously a rising star).
Competitive women and URM candidates are lost to other institutions because the unit moved too slowly.
To account for a lack of diversity in the applicant pool, a claim is made that the benchmark availability statistics are wrong (they overstate the actual availability), or that the women who did apply are particularly strong (but then not selecting any for the shortlist).
Giving a higher rank to candidates in traditional subfields, and then ranking women or URMs who straddle more than one subfield lower.
Looking to simply replace a retiring faculty member in a traditional area rather than considering expansion into new research areas.
Inequitable concerns over the possibility of spousal/partner issues for women candidates.
Resources