Berkeley Faculty Link Program
Promoting faculty success, satisfaction, and belonging
Faculty Link is a faculty-led program designed to build connections and community across campus through events, career mentoring, and support. The program has three components: on demand one-on-one advising, forums, and identity gatherings.
The program is available to senate faculty, as well as adjunct faculty, clinical faculty, and cooperative extension specialists.
Faculty Core Advisors from a variety of disciplines are available for one-on-one advising and support. Discussion topics can range from serious issues and concerns to where to find the best coffee near campus. Reach out to one (or more) of our outstanding faculty Core Advisors for advice, support, or just to chat! 
Faculty Link forums are larger group events on topics related to faculty experiences (e.g., getting grants, work-life balance, new research directions, etc.), designed for meaningful discussion and career support. 
Identity gatherings offer faculty with shared identities opportunities to build community in casual get-togethers (e.g., LGBTQ+ faculty, Black faculty, LSOE/LPSOE faculty, etc.). 
It was a lifeline in a semester when I was really rethinking everything about my career. Very helpful to have frank conversations with faculty outside my department.

Program participant
I valued hearing from a wide variety of perspectives, and realizing that we all face different versions of the same challenges.

Program participant
Faculty Leads: Special Advisors to the Provost on Climate and Mentoring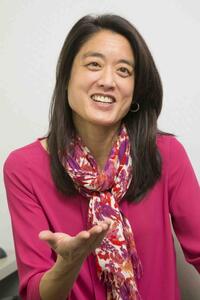 Serena Chen
Professor, Psychology
I have served as a primary mentor for graduate students for nearly 25 years. These graduate students have come from very diverse backgrounds, with equally diverse current circumstances, and a broad range of strengths, interests, and career goals. Over the years, I have also mentored and regularly offered advice to junior (and sometimes) senior colleagues. My approach to mentoring/advising is direct and pragmatic, but also compassionate.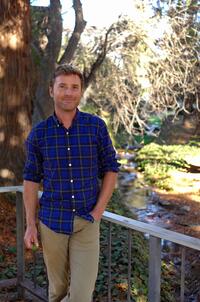 Noah Whiteman
Professor, Integrative Biology and Molecular & Cell Biology
Because of my personal history, I am interested in encouraging those from all backgrounds to join and enrich the scientific enterprise with their perspectives--this includes, of course, those with liberal and conservative political perspectives, those who hold religious views and those who do not, those from big cities or those from rural areas. I am a first-generation college student. I was the first openly gay faculty member in my department at the University of Arizona and I am also the first in my new department at the University of California, Berkeley. I have found academia to be an oasis: at each university where I have worked I came to believe that I belonged there. I look forward to the day when none of us is judged by non-merit based criteria, where none of us has to talk about rising above societal perceptions of income, ethnicity, religion, physical traits, accents, sexual orientation or gender, political opinions and where human diversity is embraced in all of its forms, at all levels in our society and in every place. Until that day comes, we need to talk about it.